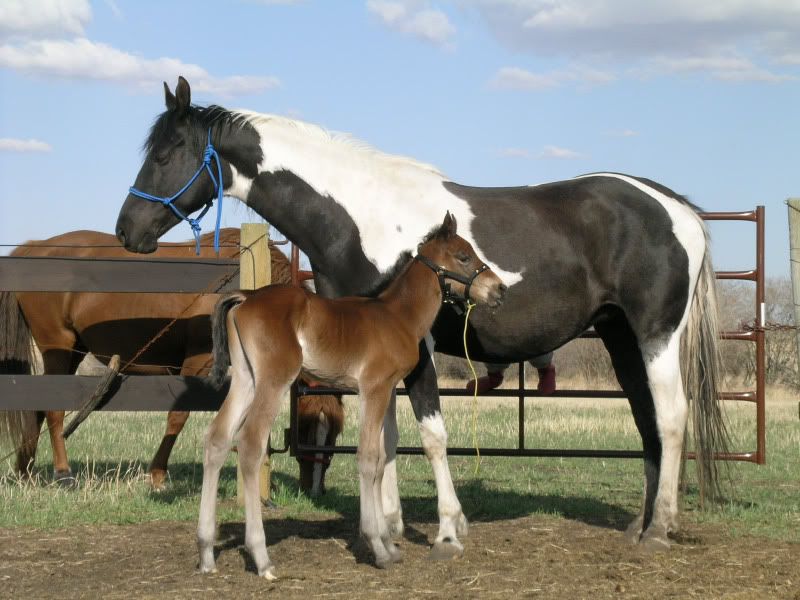 Nova (Primo) was born on April 23, 2005 to the very wonderful Veronique from Formosus Sporthorses out by Calgary, AB. Pictured is a lovely image of a very new Nova and his dam Pavane (she has a new home and a new name now - Savannah), thanks to Veronique for providing it!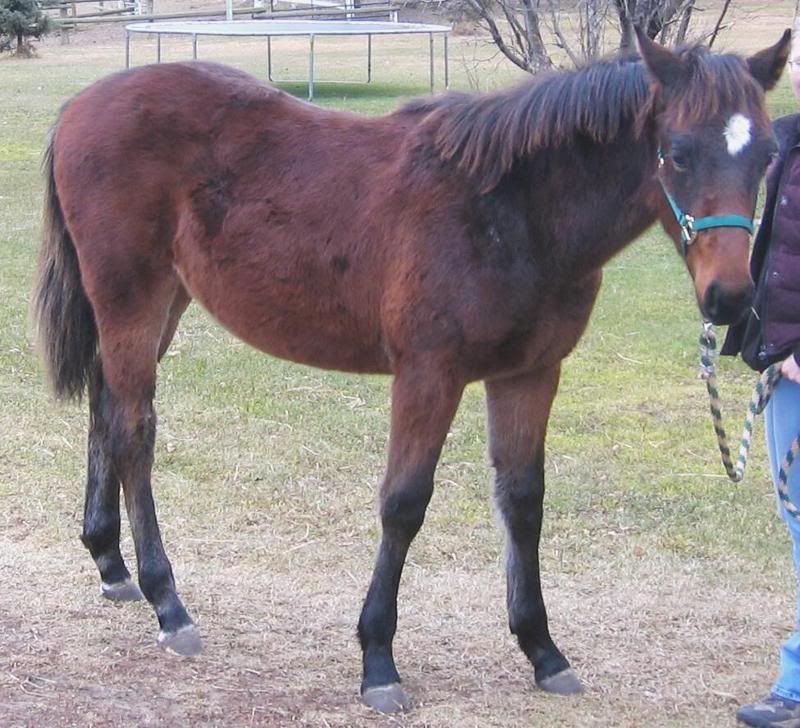 After he was weaned, he was sold to a very nice lady who boarded him very close to where I live. Circumstances changed and she needed to find him a new home - and along I came into the picture. I went and viewed Nova twice, and immediately noticed how well behaved he was for a youngster (7 months at the time), and well, just how gosh darn cute he was. So, I'm sure we can all guess what happened next - I brought him home! (Pictured is the cute little booger when I was picking him up.)


From November until February of 2006 I did some work with him, when the weather permitted, but didn't do a whole bunch with him. One thing I did find out was that he had been handled exceptionally well by his two previous ladies - a huge round of applause to them! They have made my life so much easier. :)
This is a picture of him from January, 2006.
The next post will be the start of my written adventures with Nova, in February 2006!